general purpose eco tourism
 Magila Falls Eco Resort
Seluka, Magila Village, Muheza, Tanga Region, Tanzania.
10 Rustic Cottages, 7 Tented Rooms, 18 Tented Decks, 30+ camp grounds
12+ Adventure Activities for all ages
Breakfast, Lunch, and Dinner served at Riverside View and Usambara Mountain View Restaurants
About Us
About the Magila Falls Eco Resort
The Magila Falls Eco Resort (MFERCL) principal infrastructural settings will include but are not limited to rustic guest cabins, tented rooms, hall, tents, on-site bar and restaurant, trails to the falls, flower gardens, horticultural gardens and play grounds.
The lands for the development were purchased from the local inhabitants. However, some of the temporary facilities such as botanical gardens and observation decks will be partially located in the 30 metre buffer zone. The Magila Village Council and MFERCL will ensure that only low impact, environmentally friendly land uses adjoining the buffer zone or the river corridor zone. Land uses that will negatively impact the River Strip will not be encouraged.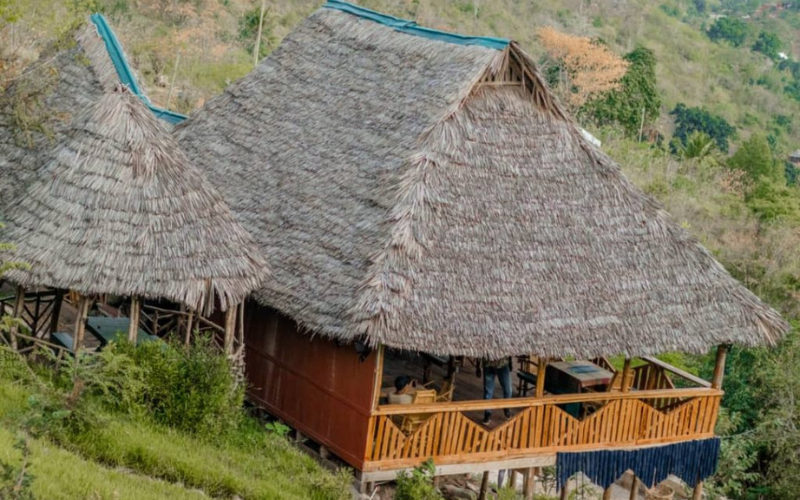 Rustic Cabins
Just a short distance from the falls, this cabin offers a cozy escape to the wildnerness. Defintely one to explore..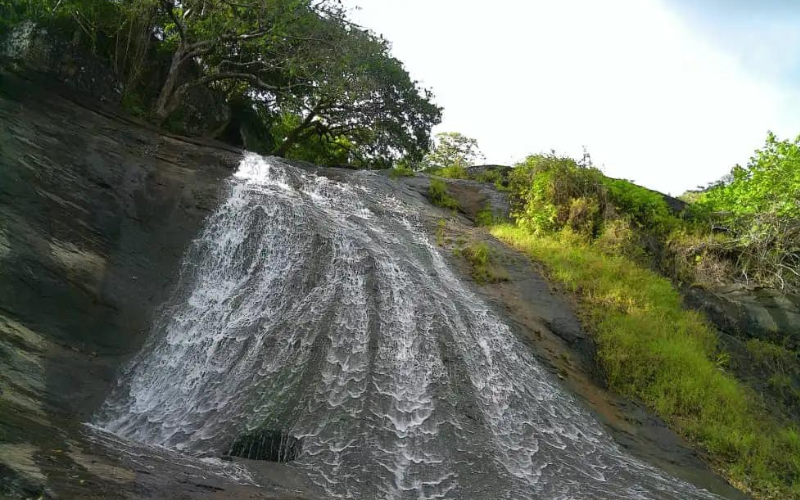 Waterfall & River Guided Tours
A guide to walk you through the waterfall and the river.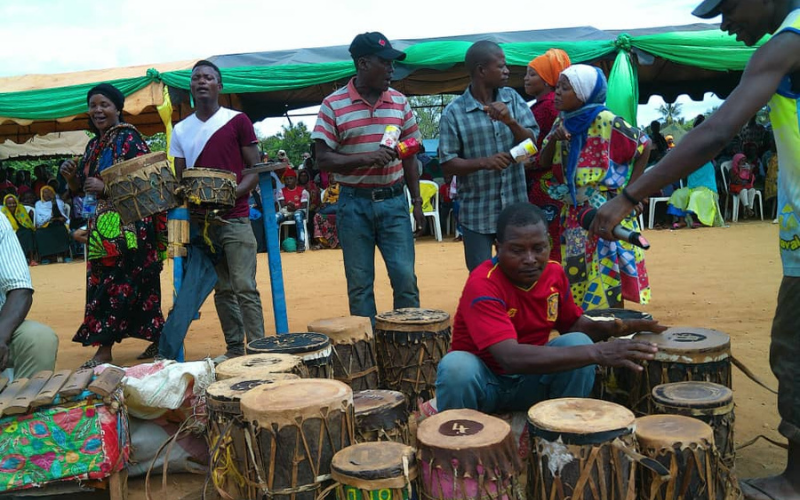 Cultural/Heritage Tours
Visit communities surrounding the Seluka village; learn traditional cultures of the local people. The main tribes of the area are bondei and sambasBe immersed in the culture of the local Magila village. Learn their culture and buy sourveniers.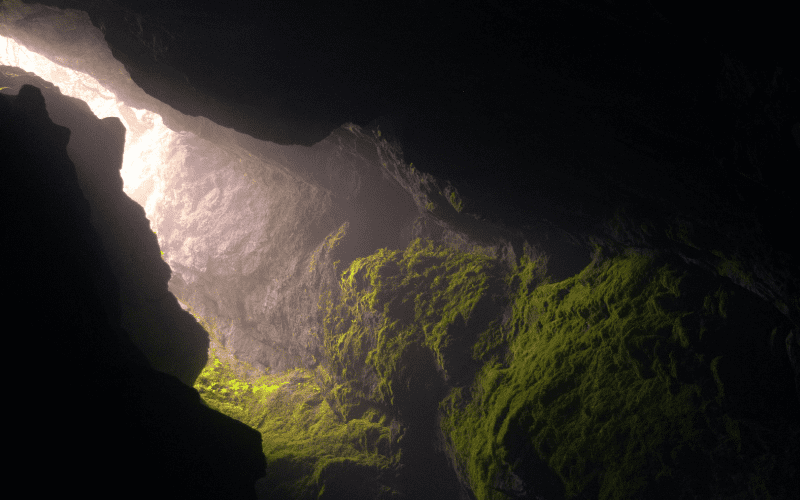 Life in Caves
Discover caves hidden within the falls. Appreciate the natural geology.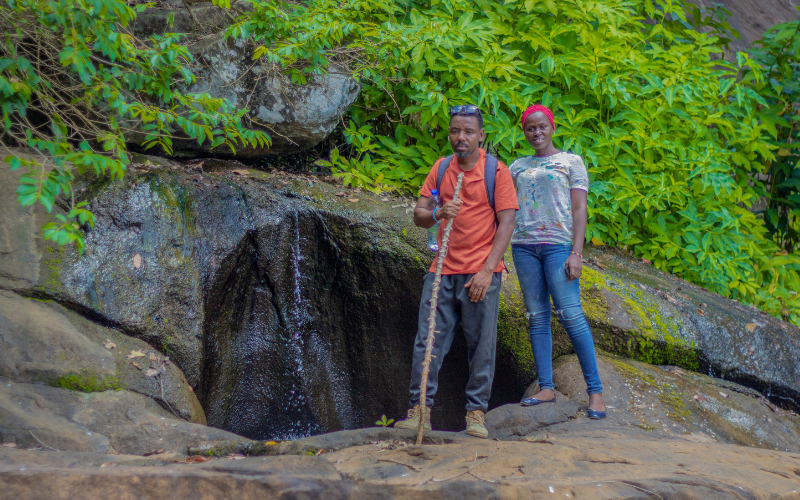 Walking/Hiking Tours
We have staff that will organize short walks around the falls. Discover the wilderness surrounding you.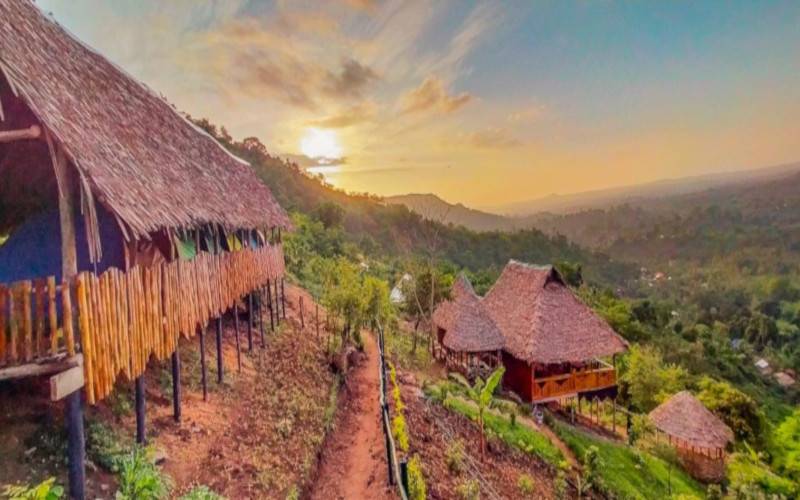 Available Accomodations
Choose from staying in rustic cabins, or rent a misonge(hut). We have good security on site, so nothing to worry about.
Gallery of some of our accomodations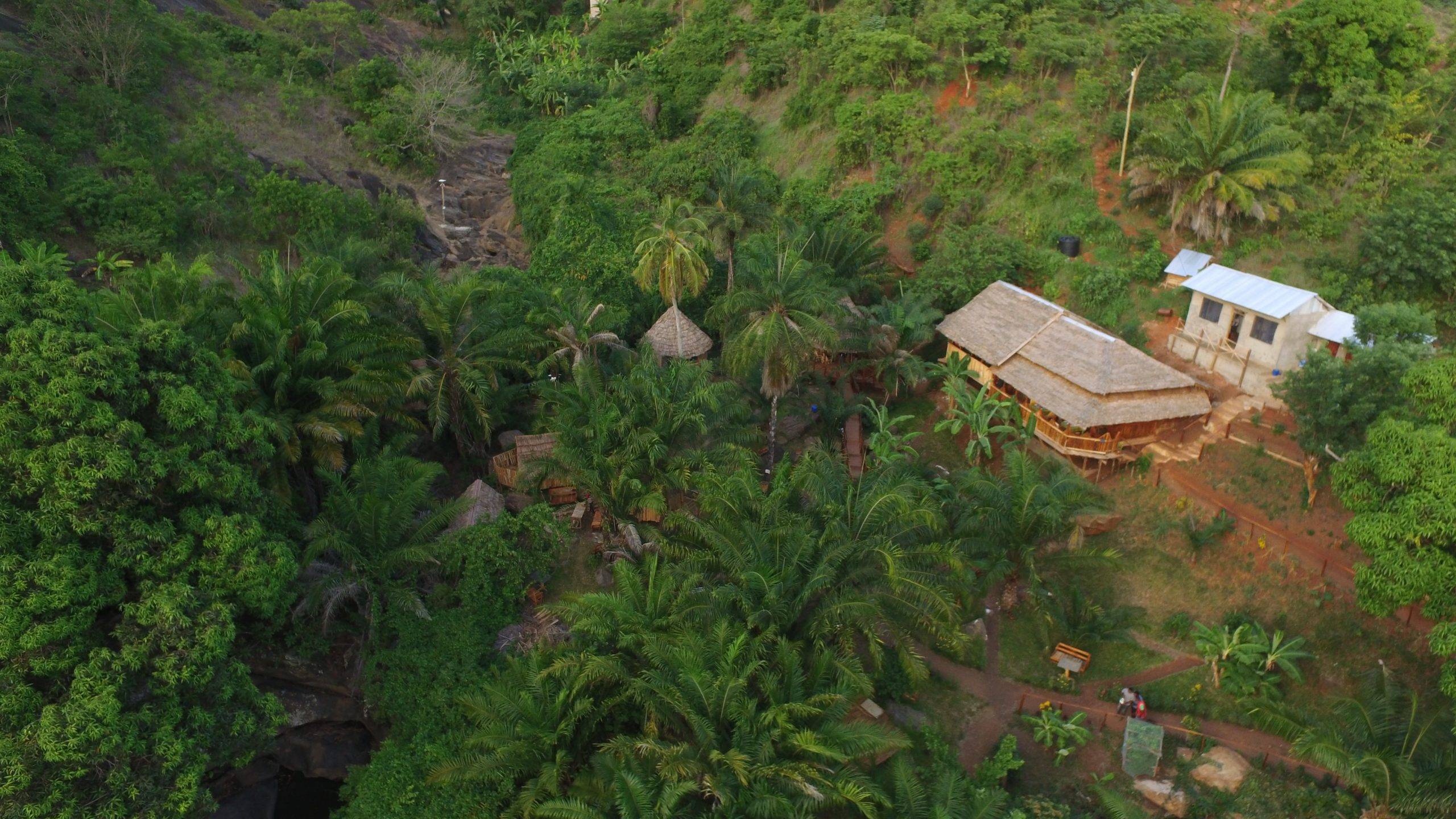 Nilipokea kwa mshangao mkubwa habari hizi za kuwepo kwa maporomoko ya maji ya Magila, nilifunga safari mpaka Magila kwenye maporomoko ya maji, nilistaajabu sana kuona kitu hichi kizuri na kigeni kwangu, nilivutuwa sana na ujenzi unaoendelea mahali pale, Magila kumenivutia sana kwa mapumziko ya likizo zangu, ushauri wangu, naomba tuwekewe daraja la kamba ili tupate view ya waterfalls maana sisi wengine ni wavivu kufanya hiking.
Tangu zamani Maporomako ya maji Magila ni panzuri sana ila kwa sasa pamenivutia zaidi, litakuwa ni eneo zuri lakwenda na mpenzi wangu, tunaomba waweke bei ambayo Watanzania wengi tutaimudu maana tusije tukaishia kuiona Magila kwenye television, pia naamini kuwepo kwa hoteli Magila kutaleta fursa kwa vijana wa eneo lile.
Wakati huo mimi ni mwanafunzi Hegongo Sekondari, kwa siku za wikiend mimi na marafiki zangu tulipenda sana kwenda kutembea maporomoko ya maji ya Magila kwasababu ni sehemu tulivu yenye mandhari nzuri yakuvutia, tulipenda sana kuona maji yanavyotiririka kwenye majabali, nilitamani sana kutokee mtu atengeneze hotel ili watu waweze kucamp, nimefurahi kusikia kuna ujenzi wa eneo la utalii unaendelea.
Nampongeza mwekezaji amefanya kitu kikubwa na kizuri sana, jambo hili litarudisha hadhi na historia ya Magila ambayo ilipotea kwa miaka mingi iliyopita, wito wangu kwa Watanzania wenzangu tuunge mkono utalii wa ndani ili kuliongezea pato Taifa letu
Maporomoko ya maji ya Magila ni mahali pazuri sana ila kipindi nilichowahi kufika palikuwa na mapori mengi, nilipapenda lakini mapori hayakunifurahisha, nimesikia kipindi hichi eneo lile limesafishwa vizuri na kumejegwa hotel, nitarudi tena ili nikaione Magilafalls Resort.
What you Get
Amenities, Services, & Travel Guide
Breakfast and Dinner
Local quality food is offered at the resort. Enjoy a wide variety of dishes from all over Tanzania.
Bars & Lounges
We have fantastic bars within the resort that will serve a variety of both local and imported drinks. Enjoy the music and watch sports at the bar.
Arts & Culture
The local people of Magila have a rich culture. There will be cultural events all throughout the year. Be sure to check them out.
Shows & Entertainment
Some local bands and performers will be holding events from time to time at the resort. Make sure you do not miss out
Outdoor Adventures & Sight Seeing
Visit the water falls, see some exotic plants and animals, as well as traditional architecture. Tour guides are available and will show you around the falls.
Day Trips
We have rides ready to take you to the nearest town for more entertainment and exploration.
Visit the Magila Falls Resort
We Have Vacancy!
We have rustic cabins and Misonges (huts) available for rental all through out the season. Enquire within or book online with us. We have unbeatable rates!